Are you looking for an unusual or specific place in Paris to organize some events for companies ? Gold for Events Agency offers a huge and unique selection of venues in the famous architectural city of food, wine and love. Gold for Events Agency is your best partner to book event venues in Paris. Cultural, historical and powerful in the fields of economics, finance and tourism Paris is the ideal city for corporate or private events.
A huge diversity of venue types in Paris
Do you want to book event venues in Paris ? Gold for Events Agency is available for almost every corporate event or meetings in the city of lights.
Our agency has venues for seminars, gala receptions, conferences, brainstorming, product launches, dinner or promotional events.
The main benefit for booking event venues in Paris is that this city is overflowing with functional meeting rooms. This is going to inspire your team. You can evolve and discuss in the most suitable atmosphere to successfully complete your projects.
Our catalogue will give you a better idea of what you need. If you allow us to help you in the organization of your event, you can be peaceful, without stress and focus on other and more important issues.
Whether you are hosting a big event for many people or just corporate dinner, we  have got options for all of your needs.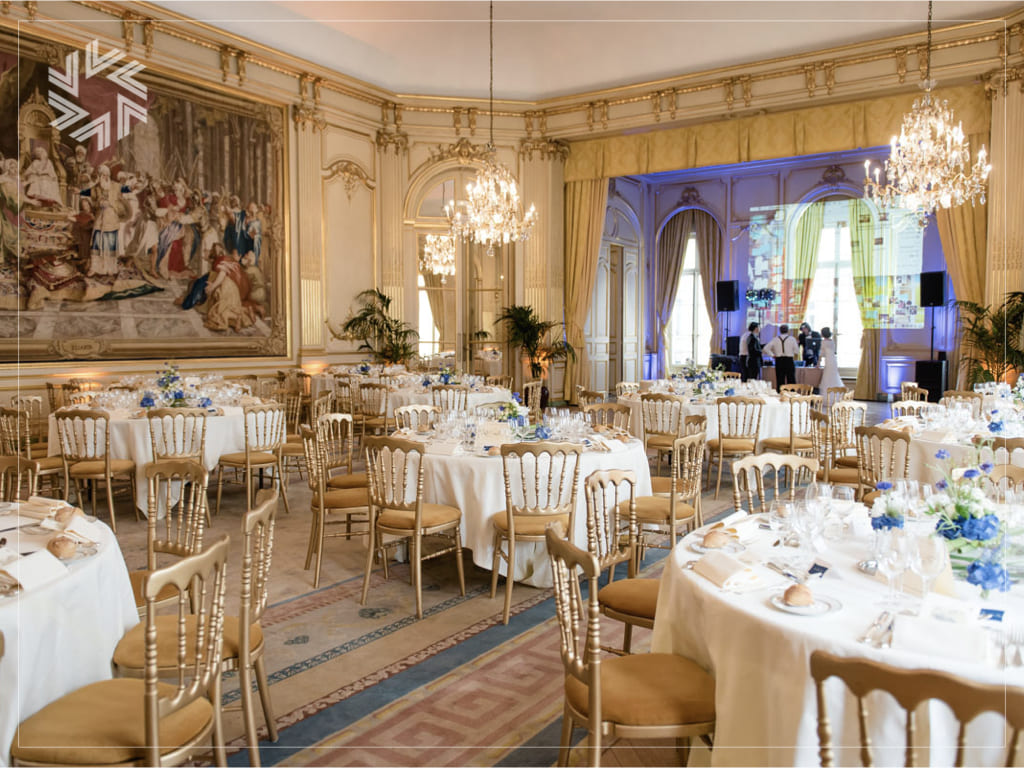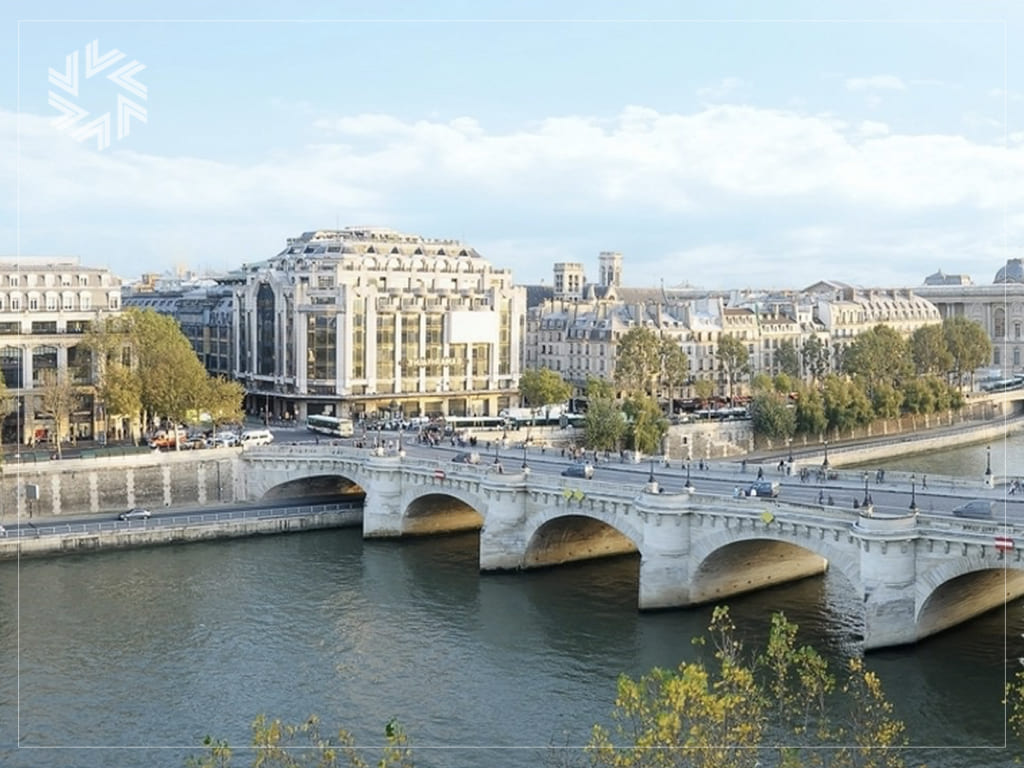 Beautiful and prestigious places to host an event thanks to Gold for Events Agency
To answer your request of booking event venues in Paris, Gold for Events Agency commits to find the place with the right size and the right atmosphere. That's why, we provide different types of places to make sure that an offer will satisfy your requirement.
We are aware that you are looking for something magic just like the reputation of Paris. In this aim, Gold for Events Agency classifies its places in different categories as prestigious, loft or outdoor places.
Prestigious places
The Private Circle
This political and economic place appreciated by General De Gaulle is composed of historical salons and gardens. It constitutes a reflection of French style and influence since 1917.
It is a huge prestigious place which can receive 500 people for cocktails and 300 people for dinner.
Loft places
The Loft Dauphine
With a  capacity of 150 people to drink cocktails or 60 people for seated dinner, the Loft Dauphine is also the best place for a conference with a capacity of 40 people.
Perfectly situated on the Ile de la Cité, in a Henri IV period building, this place is a remarkable loft. It receives an unobstructed view of the Seine, directly on the Pont Neuf.
The Loft has two levels. The first level is home to a lounge area and a relaxing bar. The second floor has a terrace at your disposal.
The Loft Piscine
This incredible New York-Style apartment is a contemporary space next to the Eiffel Tower. This architectural reference of Parisian design allows guests to enjoy a swimming pool on the ground floor or other activities like ping pong, jacuzzi, sauna… There is also a kitchen with a splendid bar.
The capacity reaches 500 people for cocktails, press conferences or whatever you want.
Outdoor places
Terrasse des Champs
If you are looking for a chic atmosphere next to one of the most emblematic monuments of Paris, Arc de Triomphe,  the Terrasse des Champs is the perfect place. It is a good way to show your professionalism and your implication with elegance and quietness. This landscaped terrace on the famous avenue is ideal for events with almost 90 people.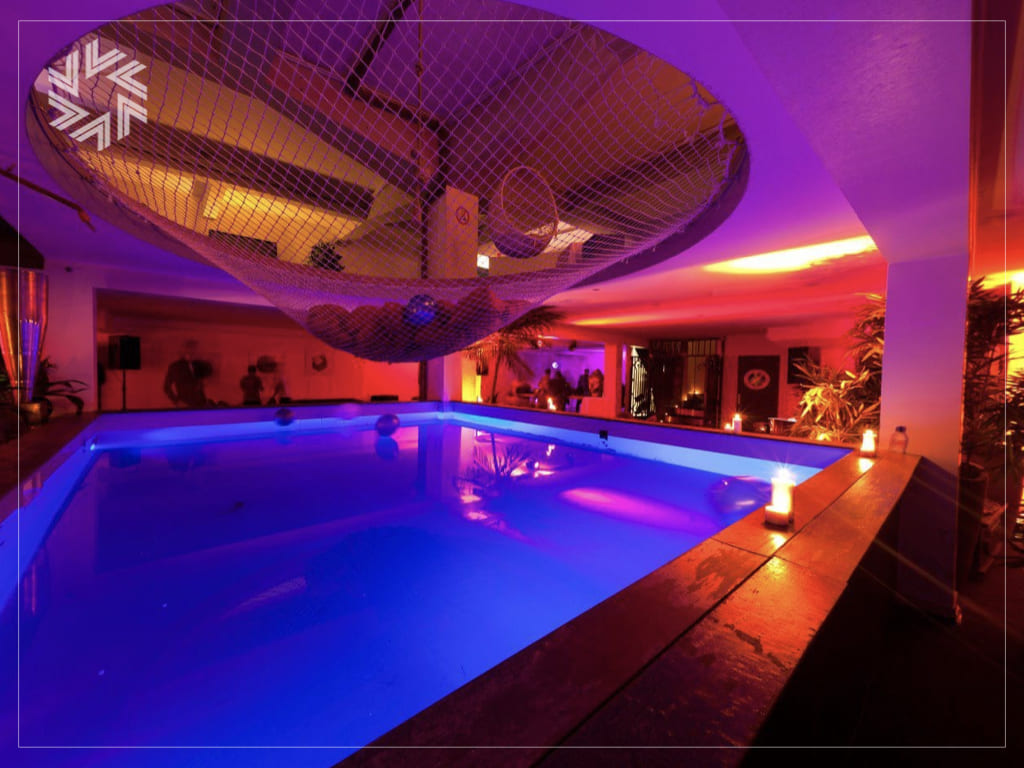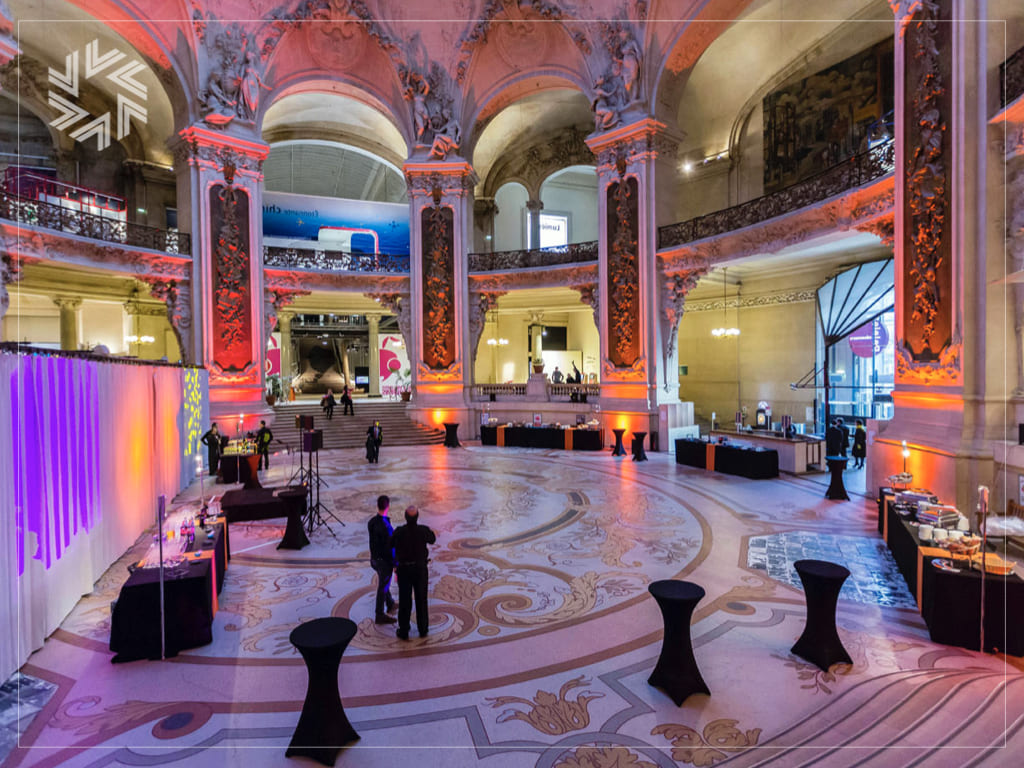 Gold for Events: an Agency for corporate events also in unusual places
If you want to really mark the minds of your guests you can choose an unusual place to organize your company event. Such an organization is a good method to break with the classic codes and prove to your guests that you are interested in creativity, originality and progress.
Let's show you a tiny part of our atypical places in Paris.
The Jadis
This place is an industrial-looking building in Paris, situated in the district of Les Halles. It is the center of artistic creation and production. Many artists worked in the different studios of The Jadis.
The global style is inspired by oriental and venetian ways.
It is ideal for special events such as dinners or cocktails to immerse the guests in this artistic and festive atmosphere.
The Rotonde
Emblematic western part of the Grand Palais, the Rotonde offers special spaces as two amphitheatres and rooms for congress or conventions.
It has a neo Louis XIV-Louis XV decoration affixed to a metal structure.
400 people can enjoy this area at the same time.
For more information or to ask for a quote do not hesitate to join our qualified and available team by email or by call.
Let's talk about your next corporate event in Paris!