Corporate Event Management in France
Are you looking for a corporate event in France which concerns employees, business partners, clients or prospective clients ? You want to build a corporate event management plan but you have many doubts about where to begin ? Gold for events agency delivers services in planning and organizing different types of corporate events like conferences, dinners, orientation for new employees, exhibitions….
Event management services in France
The management of corporate events can be defined as a planification and organization of events for business stakeholders. It's a real strategy to implement. To success in such a mission, our agency has to know few factors among which ones we find :
definition of your audience
the goal pursuing
establishment of metrics for performance to find the best plan to respond to your own requirements
Fixation of your plan and your evolution in the time. For example, we can help you with the schedule and the final date.
setting a budget
We can help you to find the real motivation of your event and to understand the reasons behind it in order to conceptualize and manage your project. It allows us to definitively respond to your objectives and expectations. Corporate event management requires energy, time and focusing on details. That's why you have to contact an agency to manage your event better than ever.
Gold for events is a professional agency specialised in developing event realization. Our ambition is to deliver added value on your event thanks to our creativity, originality and meticulousness. Our agency takes charge of the entire event especially in the fields of security, decoration, food and atypical venues.
Your event finally inspires your guests and colleagues and gives them a sustainable and unforgettable memory.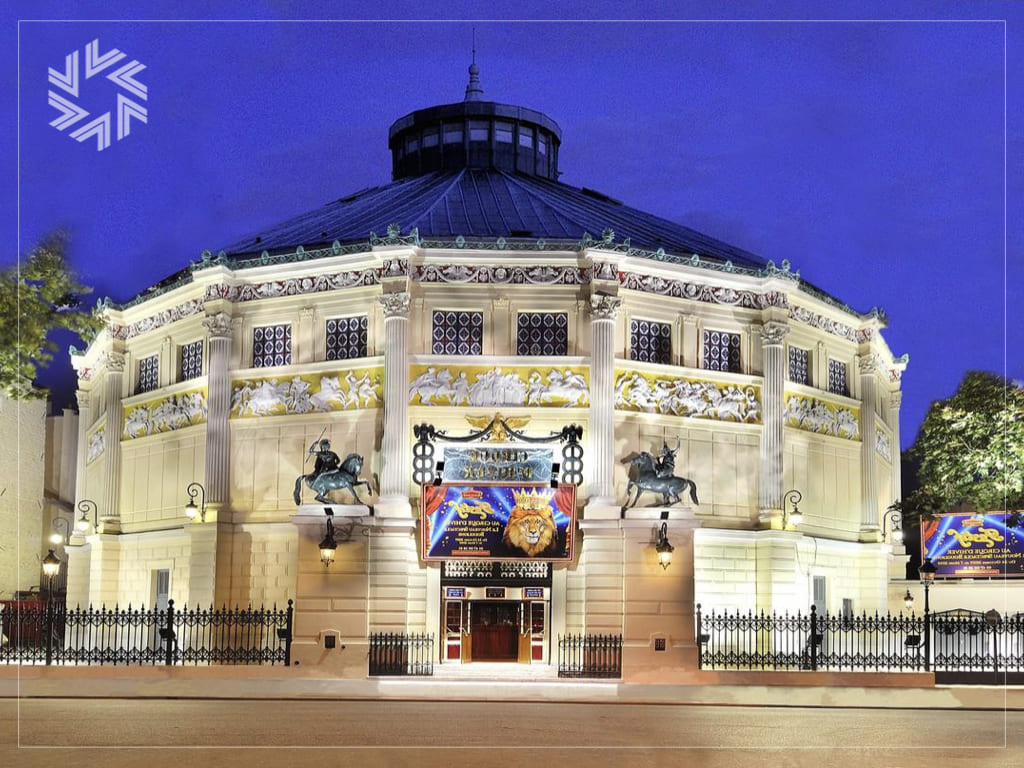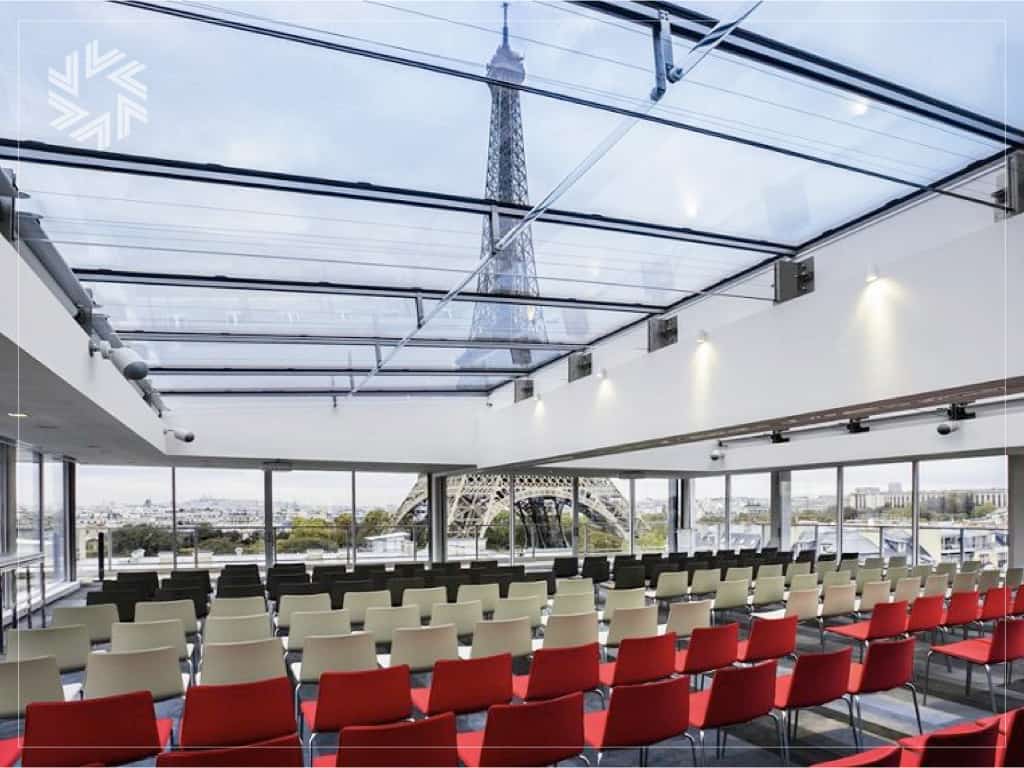 Exceptional niches in France thanks to Gold for events
Gold for events agency puts at your disposal a large variety of venues to completely organize your project. Among its 800 locations, this agency displays some prestigious niches for your business event. Let's talk about three of them.
First, if you want to get an overview, you can choose the Rooftop in the 8th district of Paris. Situated just next to the famous Arc de Triomphe, this rooftop of 260m2 is a private and magical place with a breath-taking view on monuments of Paris. The wooden terrace with plants and unusual flowers gives you an instant of eternity. It's a very peaceful, confidential and preserved place for 20 to 120 people. Organizing such a corporate event on a roof allows to strengthen the ties between co-workers under a beautiful sunset illuminating the capital.
You can also take an option for a prestigious theater. Spending your time in a corporate event in a theater is a way to discover your artistic soul. It's a cultural and historical immersion in a mystical place. Parisian theater overflows with secrets.
Finally, if you are looking for a confidential venue which typically traduces the French and Parisian atmosphere, Gold for events can rent for you private mansion. For example, there is the Hotel du Comte. Considered as the most elegant private mansion of the 19th siecle, the Hotel du Compte has four rooms for almost 400 people. Inside, your guests will fall in admiration in front of the majestic stairs and the Flemish tapestries.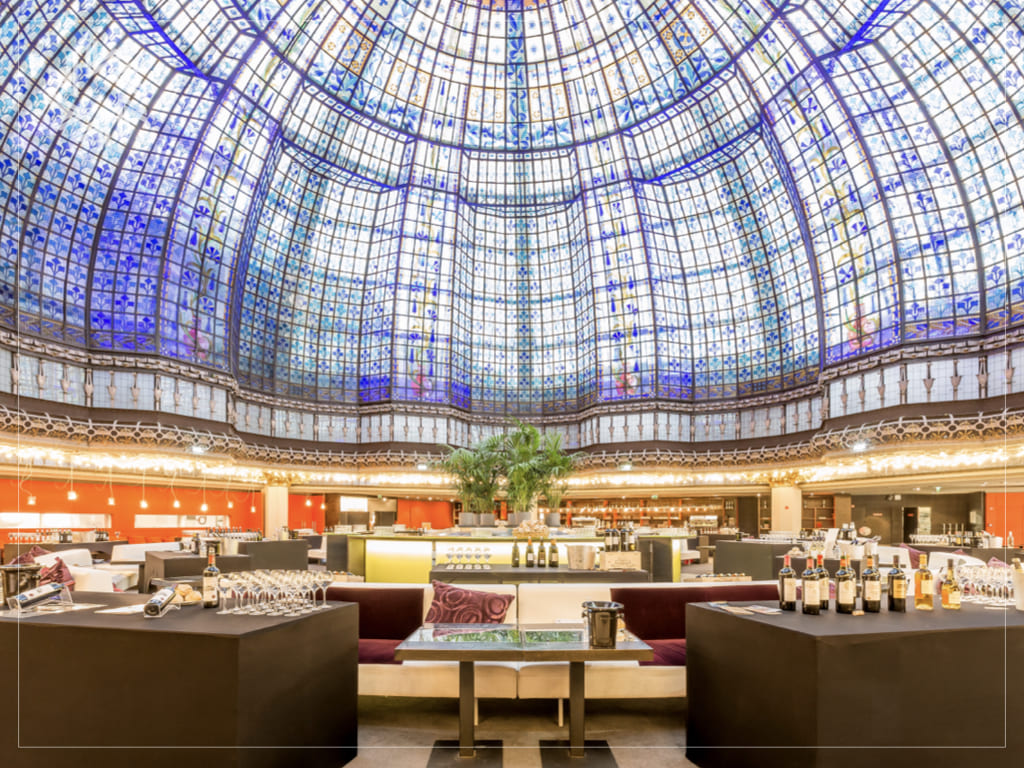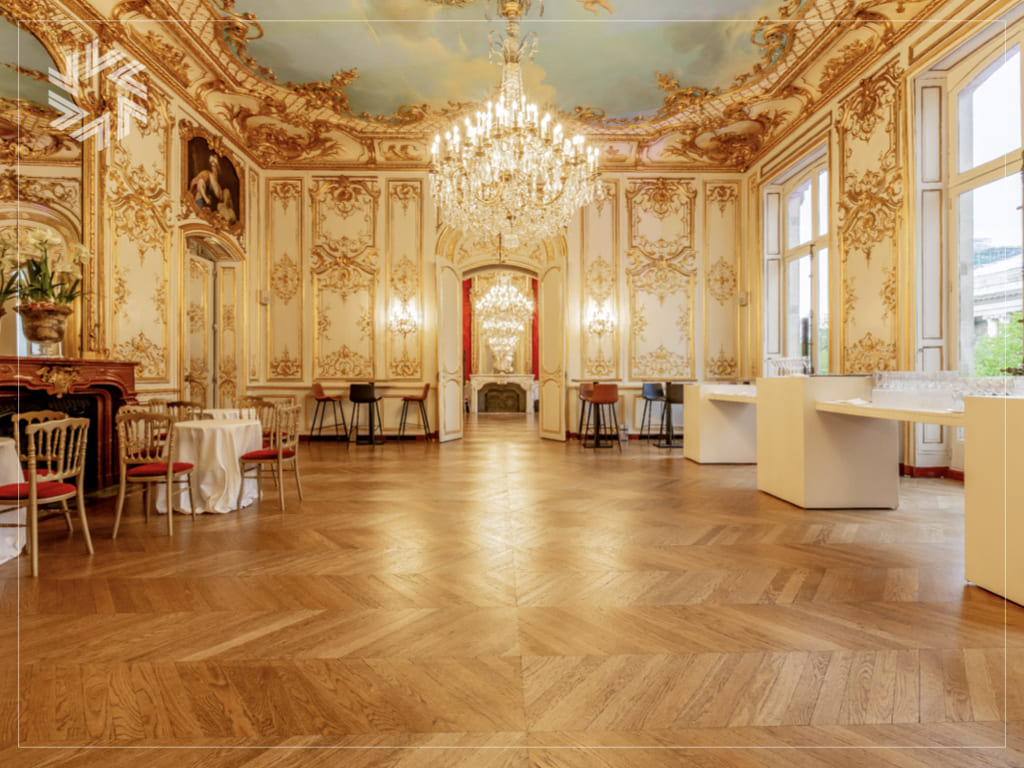 Bordeaux : a privileged place for corporate event
Corporate event management in France can take place in the area of Bordeaux. This historical city of wine offers a lot of venues to organize business projects as residential seminars in all the castles of the region.
Gold for events agency and its partner Bordeaux evenements are listening to you for planification of such an event.
Residential seminars have many aims :  informational, relational or professional and can take different forms as gaming, team building or something more usual like conferences.
The venue plays a crucial role in the success of your corporate event. If your employees feel good and not stressed, they are inclined to listen to your message and to accept their new professional objectives.
Let's discover our charm castle in Bordeaux for a business seminar.
Lafitte Castle
Prestigious construction in white stone with a lot of fruit trees and grapevines, Lafitte Castle is one of the most important wineries in the Bordeaux suburb.
With two rooms dedicated for corporate reception, you can easily organize your seminar, gala or other business event with cocktails and dinner. Different activities are at your disposal such as wine degustation.
Mader Castle
In the heart of Bassin d'Arcachon, this castle is situated next to a coast path and emblematic places like the Dune du Pilat or the Cap Ferret. Immersed in the neoclassical style, this five stars castle offers several possibilities to receive up to 150 people with four espaces.
You are expected for corporate event management and you are interested in the organization of an outside seminar in Bordeaux or an event in our niches, don't hesitate to contact our agency by email or by call for more information or to obtain a quotation.
Let's talk about your next corporate event in Paris!